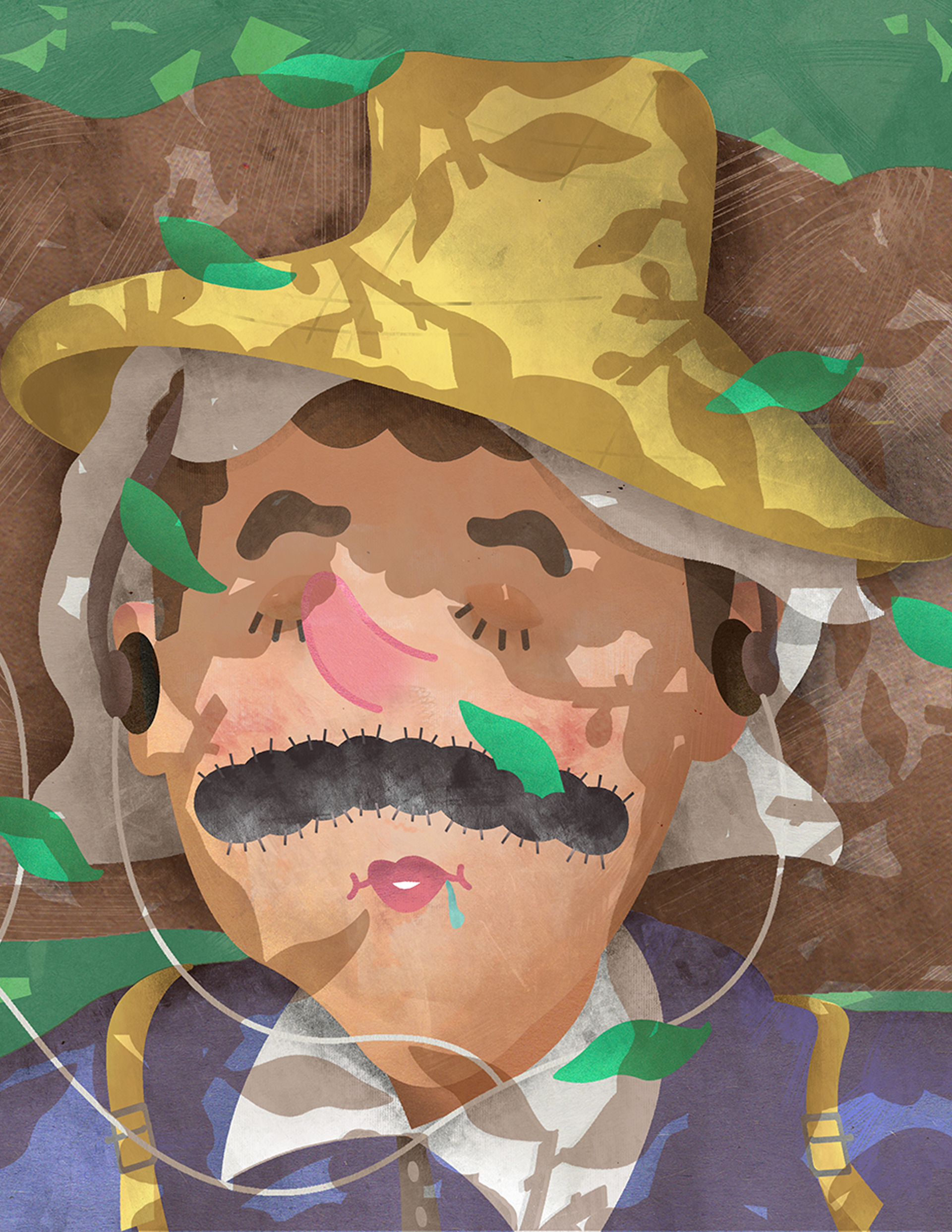 Scene: George is asleep and unaware that a caterpillar has fallen onto his upper lip.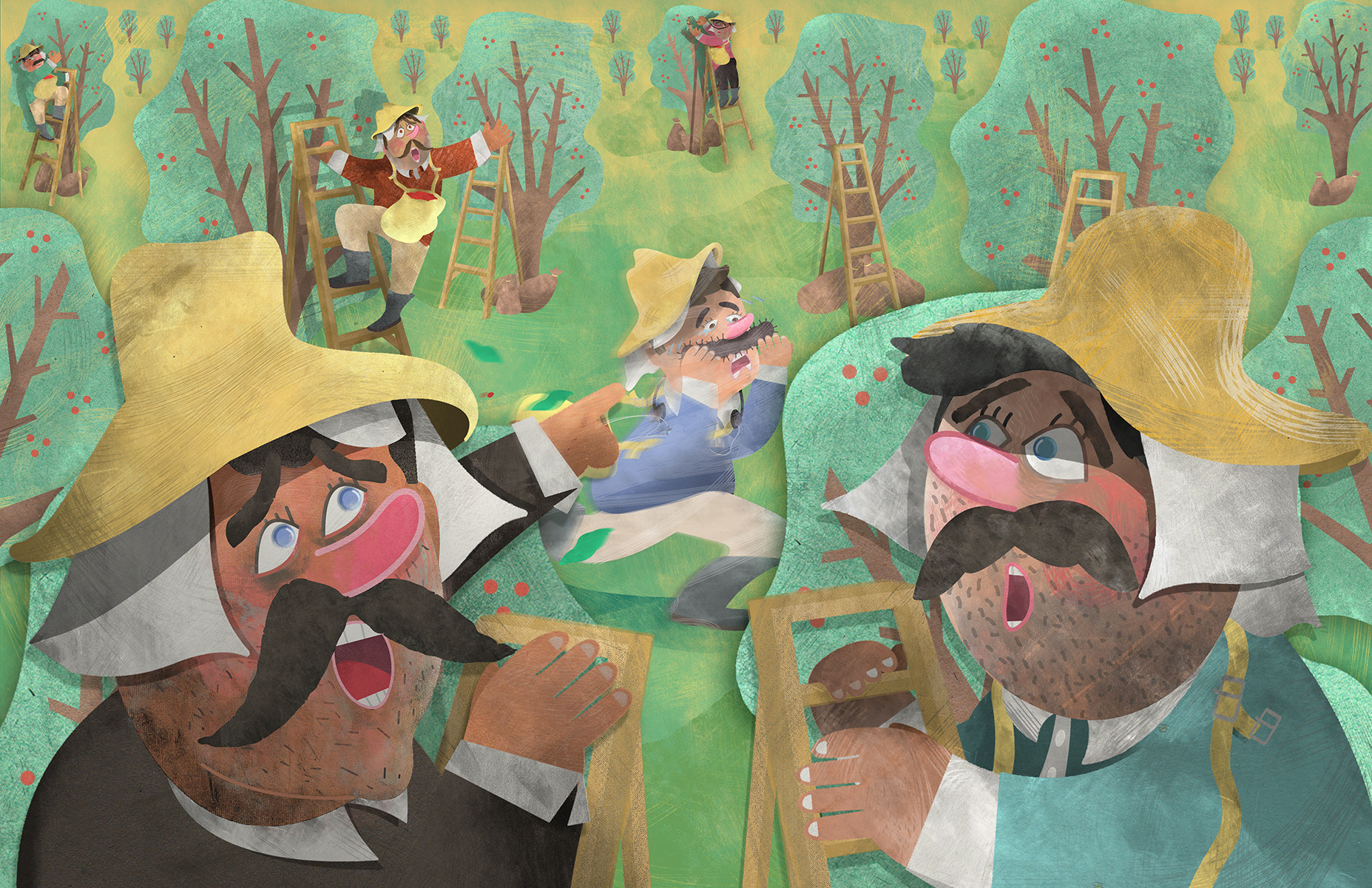 Scene: George is running towards the out house to look at his new mustache that mysteriously appeared during his afternoon nap.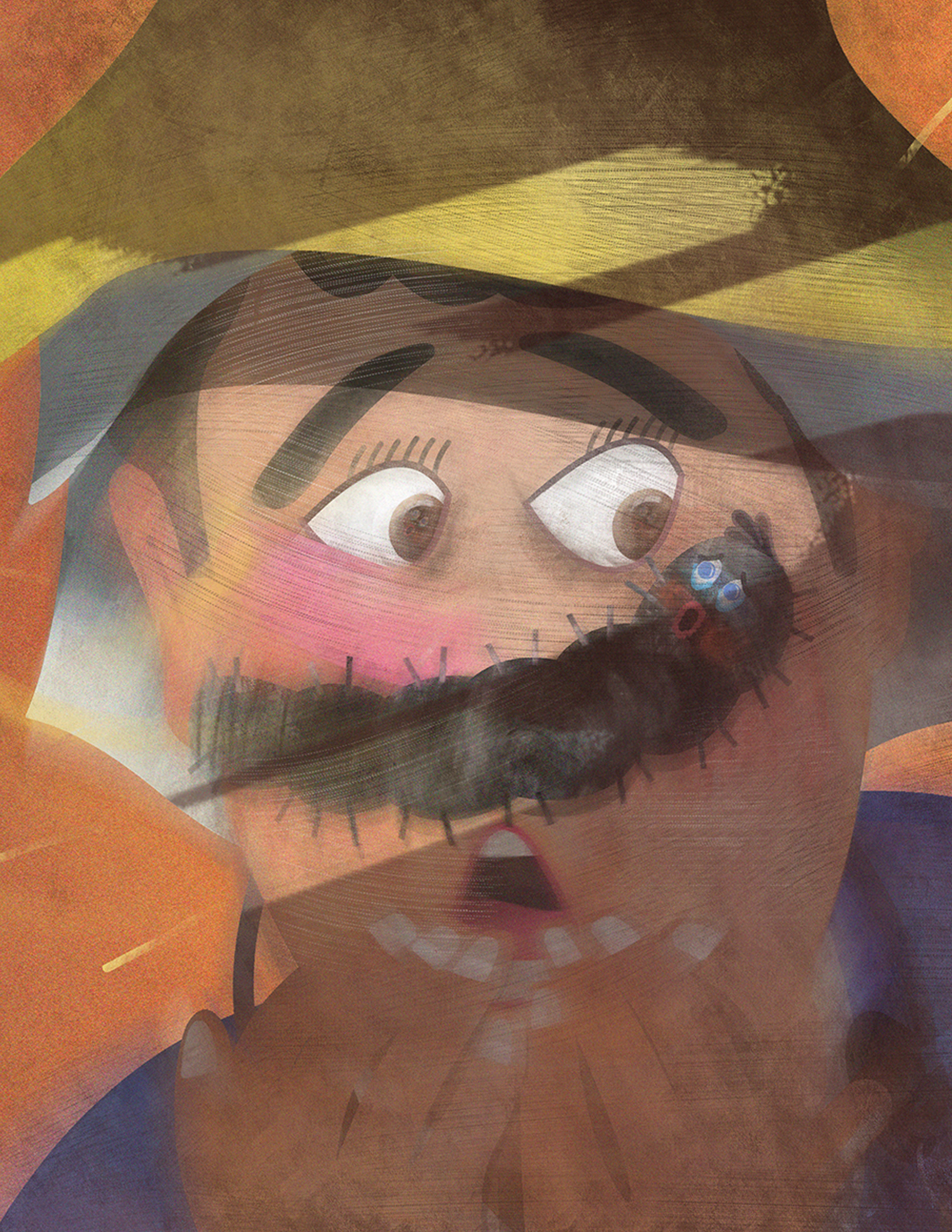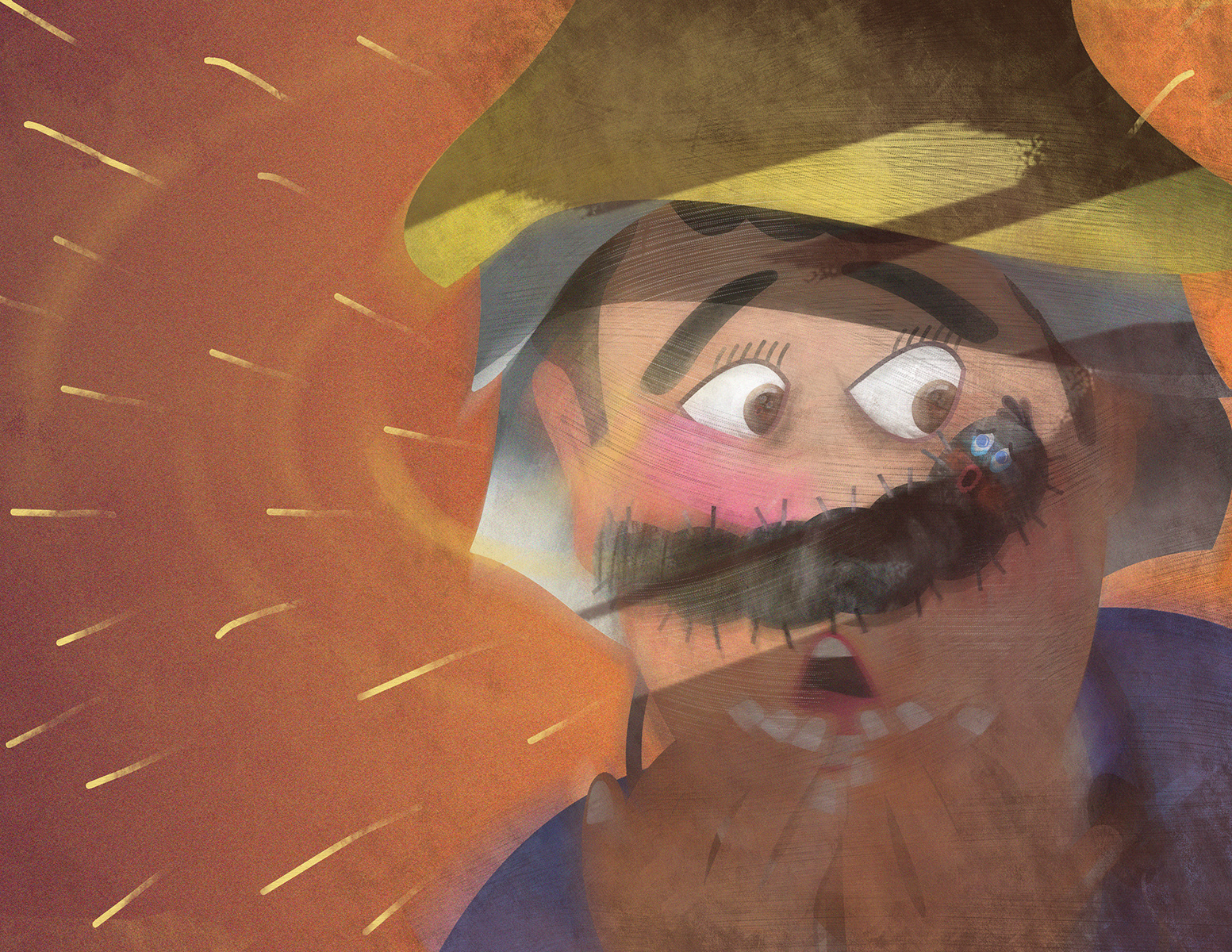 Scene: George realizes that his mustache is alive!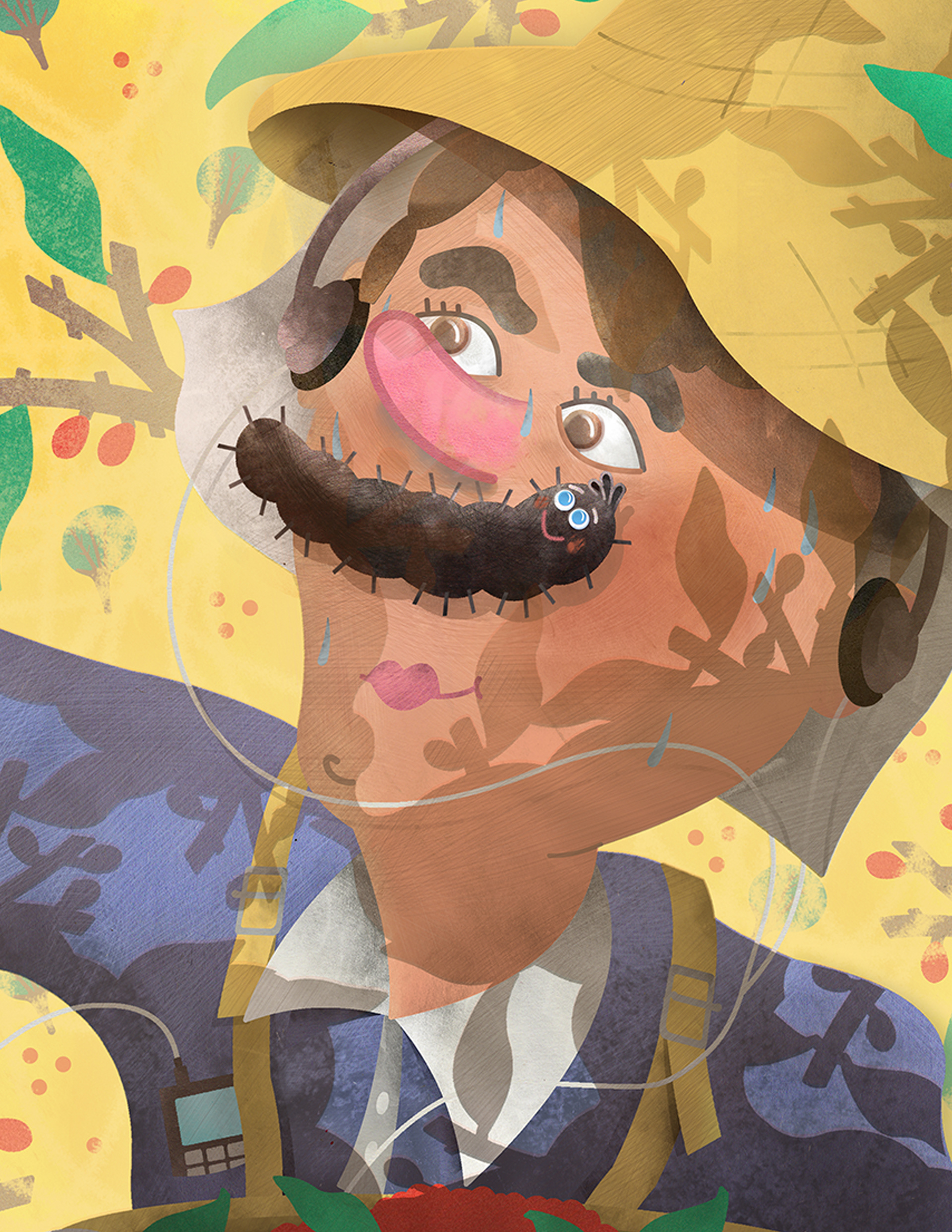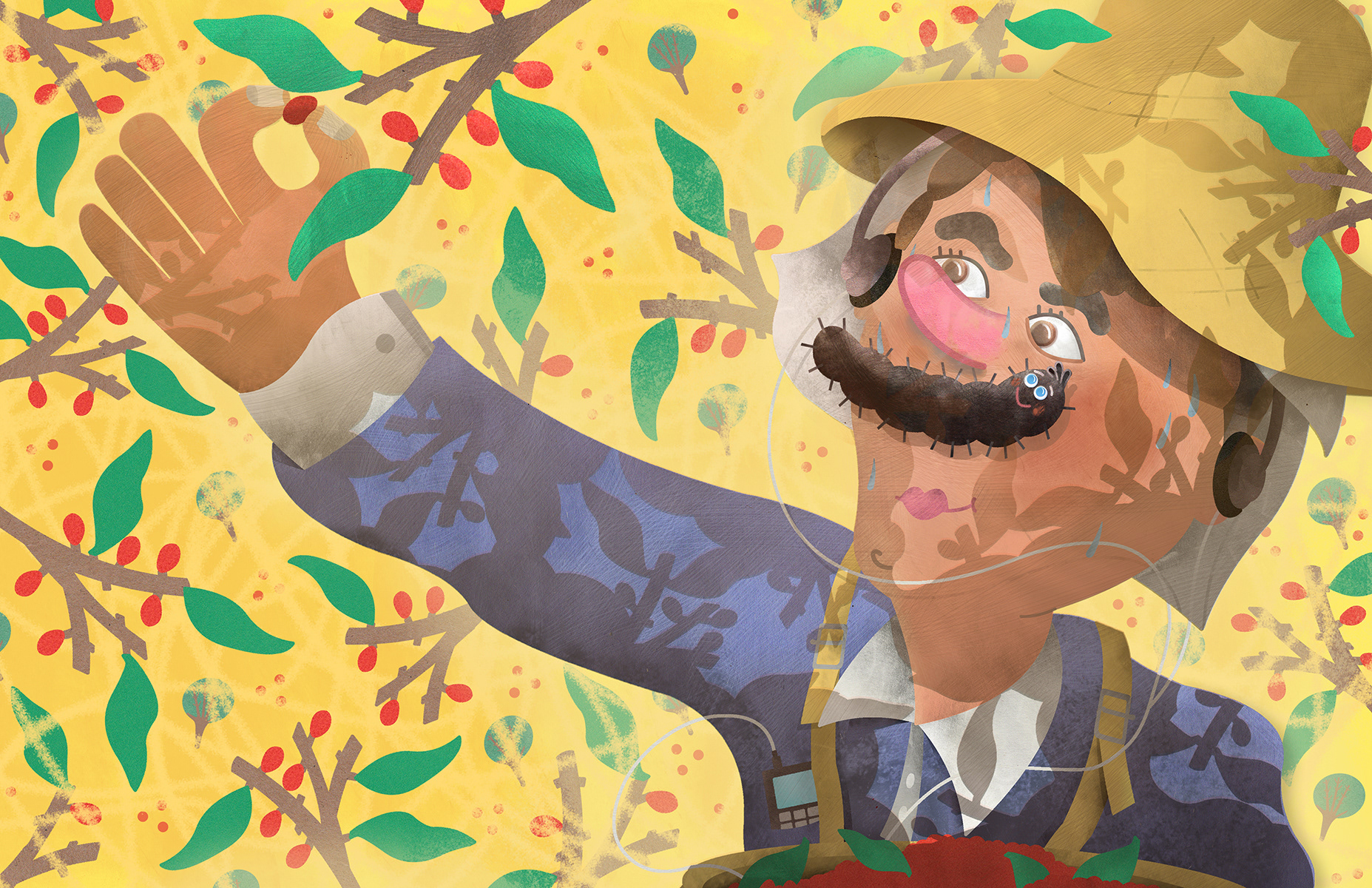 Scene: George is picking coffee in the hot afternoon sun with his new friend.